Nepal opens Honorary Consulate Office in Seattle
Nepal has set up a new consul office in Seattle, Washington of the United States of America.
Nepal's Ambassador to the US Dr Arjun Karki, Raymond's Mayor John Marchione , Bothell Andy Rheaume other state representative from governor Jay Inslee office jointly inaugurated the Office of the Honorary Consul of Nepal in Seatle on Saturday.
Speaking in the event, Ambassador Karki informed that a help desk has been established in Seattle for two days where the Nepalis residing there can take all services provided by the Embassy.
Similarly, the newly appointed Honorary Consul for Seattle AC Sherpa expressed his commitment to take up all the responsibilities that the Nepal government has provided him reposing trust and confidence. "This trust on me has inspired me to work better for the society and take care of the interest of Nepalis here, "stated Sherpa in a press statement issued today.
Expressing happiness on the the establishment of Consul Office, Mayor Marcin said that the city office was ready to solve every kind of problems of Nepalis residing there.
Meanwhile, Sonam Lama, regional coordinator of Non-Resident Nepali Association National Coordination Council in US, was honoured for her contribution in the reconstruction works post earthquake through the NRN campaign in Nepal.
In the programme, NRN US President Dr Keshab Paudel focused on the need to rise above barriers created by society to achieve national unity.  "NRN US is ready to act as bridge to unite the the Nepali society here".
In the programme, a cash of Rs 450,000 was handed over by consular Sherpa to construct a community building in Tingla of Solukhumbu.
Economic Counsellor at the Nepal Embassy Kailash Raj Pokhrel had presented paper on various agreements made between Nepal-US on the occasion.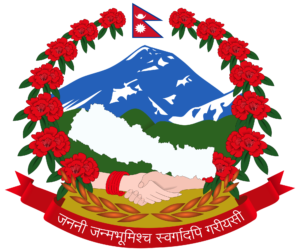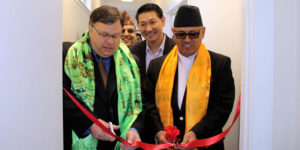 Sorce: https://thehimalayantimes.com/business/nepal-opens-honorary-consulate-office-in-seatle/